Parking and Shuttle Service Update for Annual Session
May 4, 2017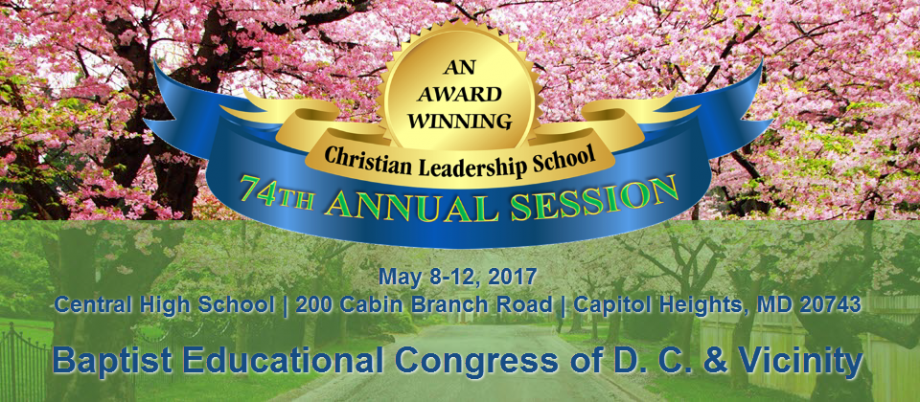 It's almost time for the 74
th
Annual Session of the Baptist Educational Congress of DC & Vicinity, May 8-12, 2017, 6:30P nightly, Central High School, 200 Cabin Branch Rd., Capitol Heights, MD!
Here is some important information you'll need as you begin your week of study.
Shuttle service via Church vans and mini-buses will begin at 5:30PM each night from the offsite parking areas. The shuttles will make continuous trips between the offsite parking areas, the Addison Road Metro Station and Central HS. Look for the Congress sign in the windshield. Parking at Central HS is limited.
The offsite parking areas are:
Saint Margaret's of Scotland Catholic Church (0.5 miles from Central HS)
408 Addison Road, S.
Capitol Heights, MD 20743
Park on the lower lot.
Scripture Cathedral Ministries (1.4 miles from Central HS)
7610 Central Avenue
Landover, MD 20785
Park on the right side of the Church.
We will use information from the registration forms to reserve parking for church vans. If your mobile phone number or email address was entered on the registration form, we will contact you with updates on parking. Carpooling is encouraged.
If your Church has pre-registered, you may proceed directly to the auditorium for the opening session at 6:30PM.
See you Monday!
Back