Officers and Executive Board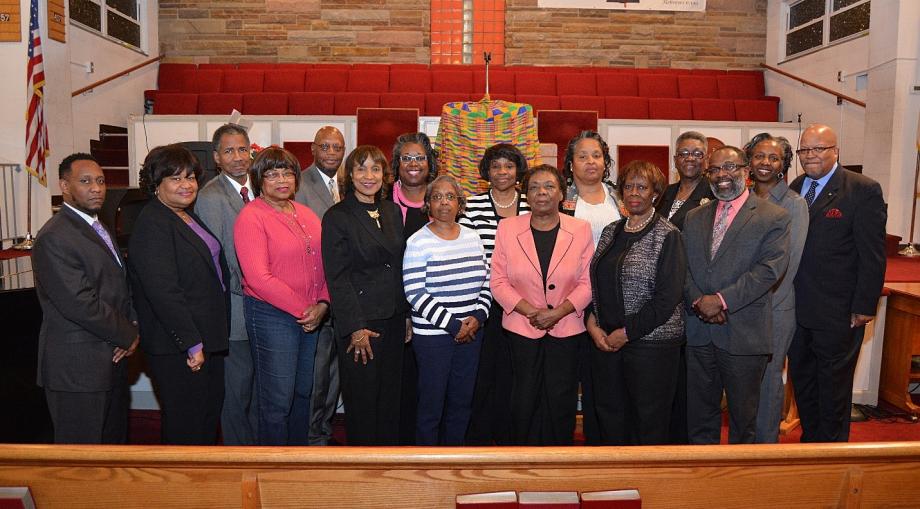 Front row, left to right:
Rev. O'Brien Wimbish; Sis. Belinda G. Porch, Registrar; Sis. Vera A. James, Assistant Secretary;
Lady Eva M. Gilbert, Writer/Editor; Sis. Carolyn Saunders; Rev. Earnestine Jones, Assistant Dean;
Sis. Ruby E. Lewis, Secretary and Special Assistant to the President;
Rev. Kevin A. Kearney, Sr., Treasurer.
Back row, left to right:
Deacon A.D. Williams; Rev. Terry D. Streeter, Dean; Annalisa Diane Lee, President;
Rev. Nancy Knight, Assistant Dean; Sis. D. Wallette Stroud, PNBC Dean;
Minister Leila Franklin, NBC Dean; Sis. Sylvia Price; Rev. Bernard M. Taylor, Former President.
Not Pictured: Lady Edna Owens, Vice President